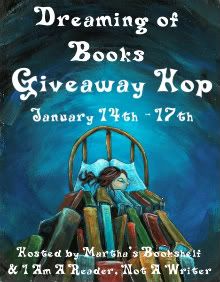 I decided to participate on the Dreaming of Books Giveaway Hop hosted by Reviews by Martha's Bookshelf & I Am A Reader, Not A Writer.
I'll be giving away the book Evermore by Alyson Noel. The giveaway starts on January 14th and ends on January 19th. If you have a blog and want to participate click here for information. Last day to sign up is January 9th.
You can find my review on the Book Reviews section.