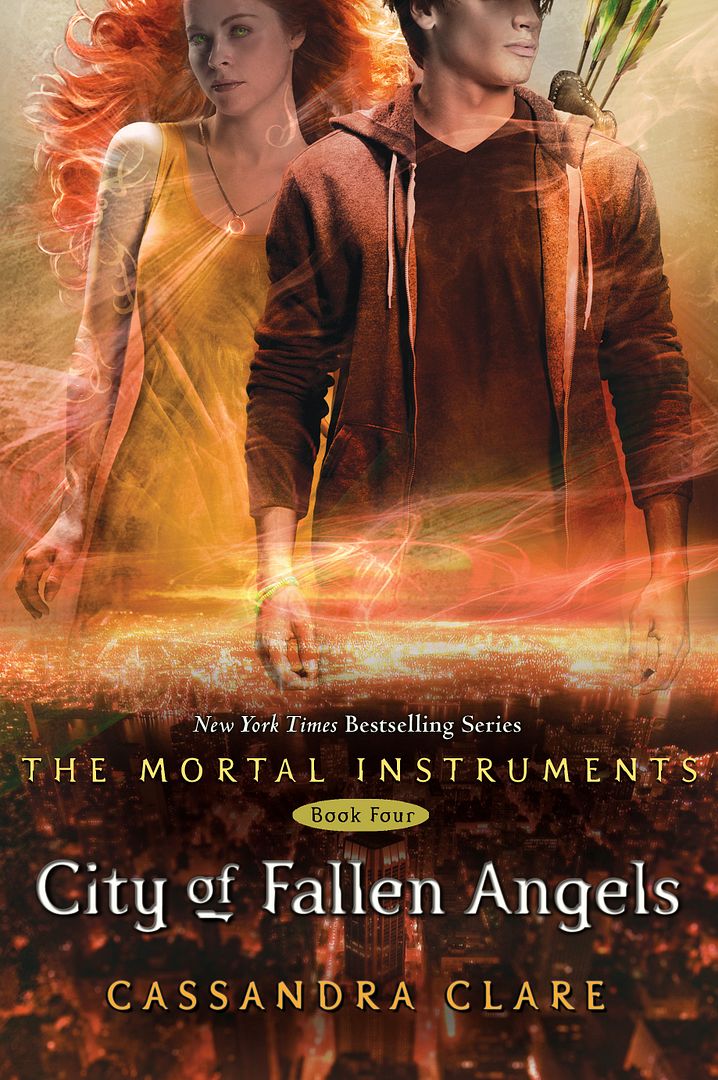 City of Fallen Angels by Cassandra Clare
So the cover for City Of Fallen Angels is out! I must say I'm really pleased about the outcome. It's really beautiful and similar to the other covers but not quiet. Cassandra Clare explains that they wanted to separate these next books from the first three books because basically it's a different story. Different dangers, different villains, new characters etc. You can find more about the reason why they choose this cover here.
The previous books on the Mortal instruments series are:
What do you think about the cover?
I liked it but I never liked when they show whole faces on the covers. I like it though when you can't see the whole face just as Simon in this cover. You still can imagine Simon as you want.
But still the cover is beautiful.